Online Ordering System
for Cafes & Restaurants
Get Ready for 'Alert Level 3' with our Online Ordering System
Keep Safe and Carry On Trading!
Sell Your Coffee & Food Online
Turn your Website or Facebook Page visitors into online orders
Use our FREE cafe and restaurant ordering software to drive your online sales.
No matter how much your business grows, you'll always benefit from taking unlimited orders with zero commission fees, unlike you know who…
Make the most of every opportunity to retain existing clients and attract new ones during COVID-19 alert levels so you can power up your business with our FREE online ordering system for cafes and restaurants.
Please note: The Online Ordering System is FREE, you can take orders with payments via contact-less eftpos. To integrate with the payment provider Stripe and take Online Payments is a small monthly fee of $60 + GST.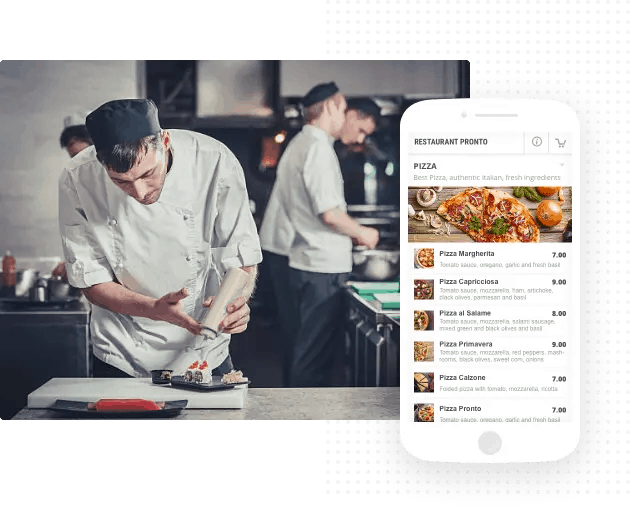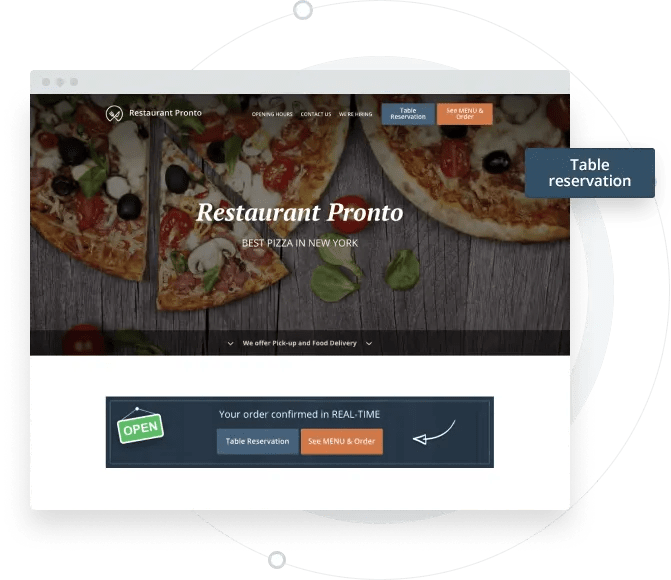 Get Ready for Online Orders
Simple to add cafe or restaurant widgets: "See MENU & Order" & "Table reservation"
Improve your customers' experience on your website and Facebook Page by using our online ordering & cafe/restaurant reservation widget.
Effortless ordering for your customers means higher sales for you.
Build a Strong Online Presence
Need a website that sells? Get a cafe or restaurant website with our online ordering system
If you don't have a website, we can provide that too. We'll help generate your own sales optimised website quick smart. No coding skills involved 🙂
Or simply add the online ordering system to your existing website or Facebook Page to start getting online orders today!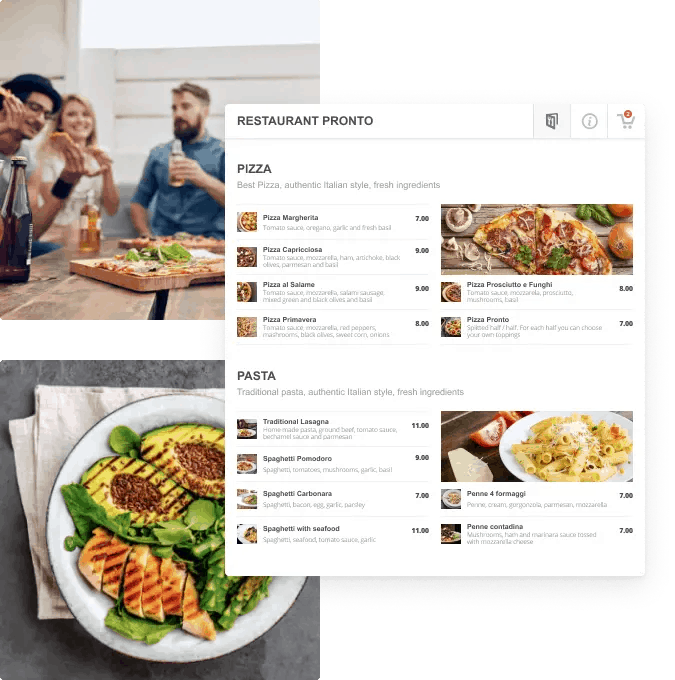 Take your first online order by tonight
Due to its simplicity of use, you'll be able to start taking online orders in a matter of hours.
Our powerful and intuitive online ordering system will enable you to receive orders placed on your own website, Facebook page or custom cafe or restaurant app, quick smart!
Enjoy its Simplicity of Use
No special order taking device needed. Just your phone!
Our smart online online ordering app makes it extremely easy for you to accept online coffee or food orders from your own device… with just one tap of the screen.
Simply install our free order taking app for Android or iOS, on your own smartphone, tablet or iPad to get started…right away!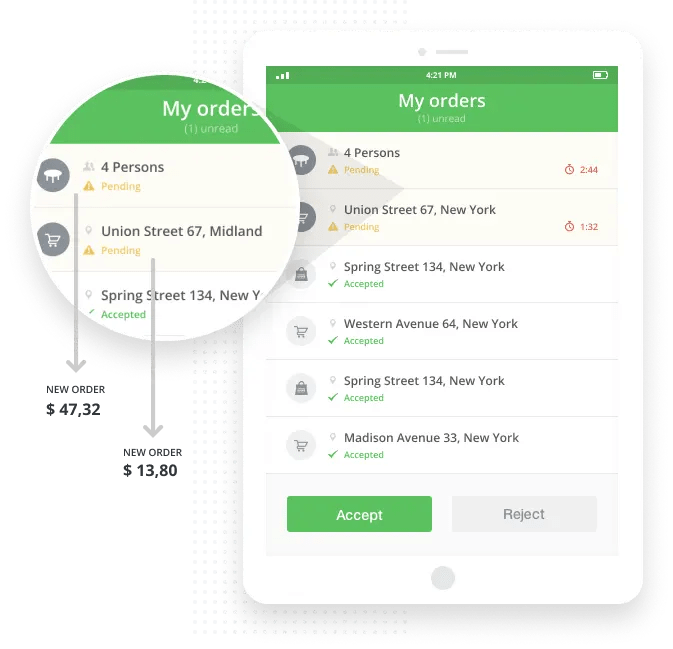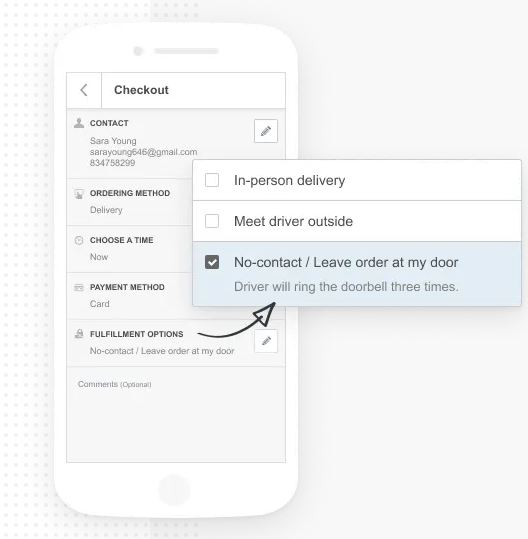 Keep trading through Alert Level 3 and beyond
No contact delivery and minimum exposure pickup options
As the Coronavirus pandemic has hit hard for New Zealand hospitality businesses, your customers want to drastically reduce their exposure to the outside world.
Enabling no contact deliveries & minimum exposure pickups is a great way to keep everyone safe and your business being able to keep trading.
Online Ordering System
for Cafes & Restaurants
FREE of charge, zero commissions, unlimited online orders!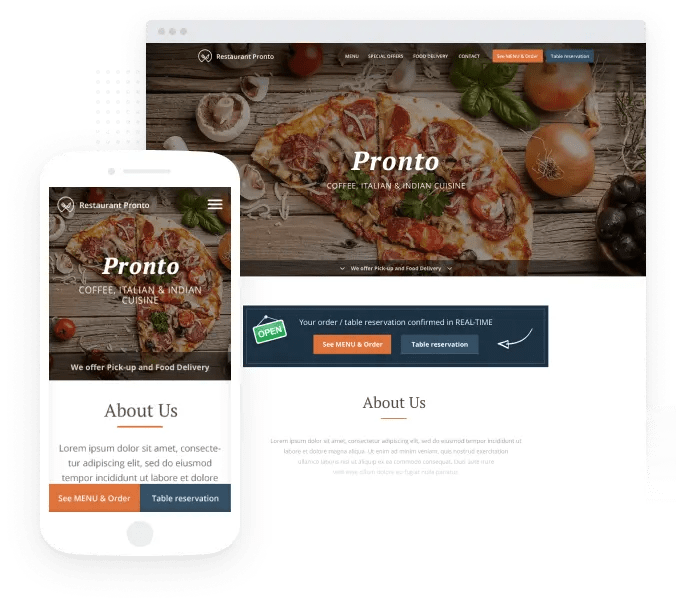 How do you add online ordering to your website in just a few minutes you ask?
It's simple: all you need to do is fill in your cafe or restaurant profile and add the "See MENU & Order" button on your website or Facebook Page.
With our FREE online food ordering system, your clients can now order your coffee or food online, straight from your website or Facebook Page, bloody awesome!
Set up a Facebook online ordering system to reach more of your customers today!
2.45 billion users is a more than enough reason to start selling your food on Facebook.
In fact, it takes you less than a few minutes to integrate this online ordering system with your Facebook business page.
Simply add the ordering button onto your Facebook page to start receiving orders now. Simple as! Get started ASAP!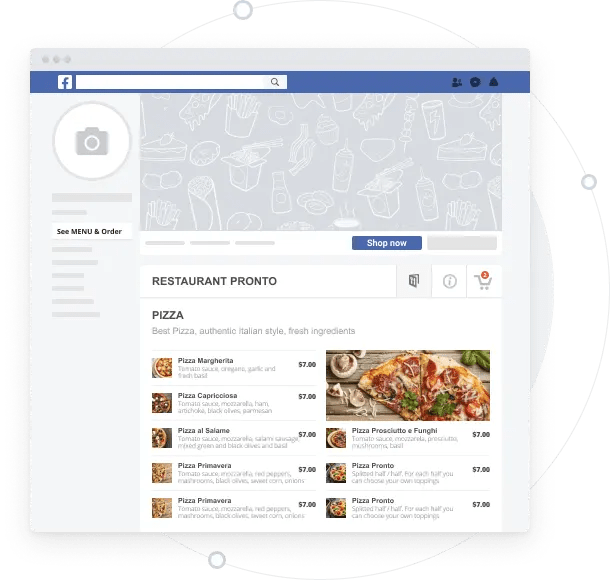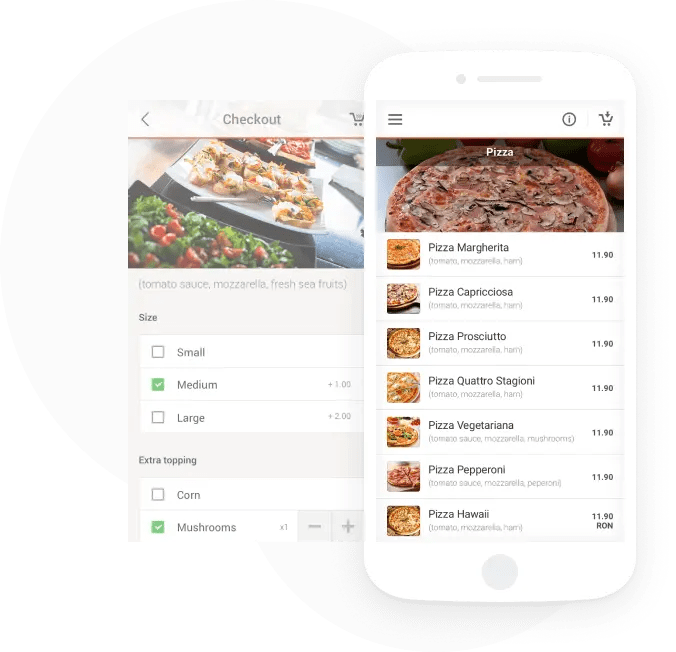 Online coffee or food ordering system with mobile app for your food clients
Customers trust a cafe or restaurant's own branded app more than a third party food portal app, and the last thing you want to do is pay extra fees on every order… 35% with those other guys anyone??
So why not get your own branded mobile app & give your clients what they want?
Receive and confirm orders from your own smartphone or tablet
Get all your cafes or restaurants online orders in one place with the order taking app.
How this works: when someone places an order on your website, Facebook Page or mobile app, it instantly gets pushed to your Android or iOS device.
With this FREE food ordering app for cafes or restaurants, you can easily start taking online orders & grow your business…. without worrying about fees & commissions.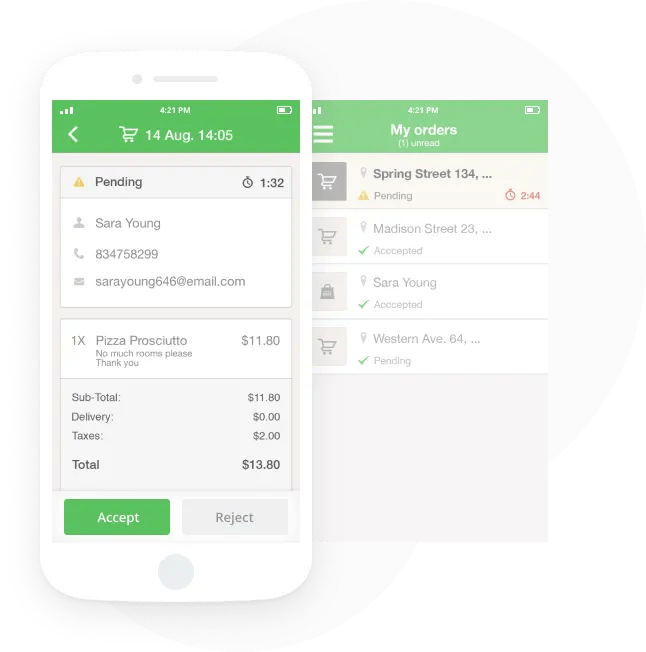 Simple Pricing,
No Surprises
So… what are the costs for the Cafe & Restaurant Online Ordering System?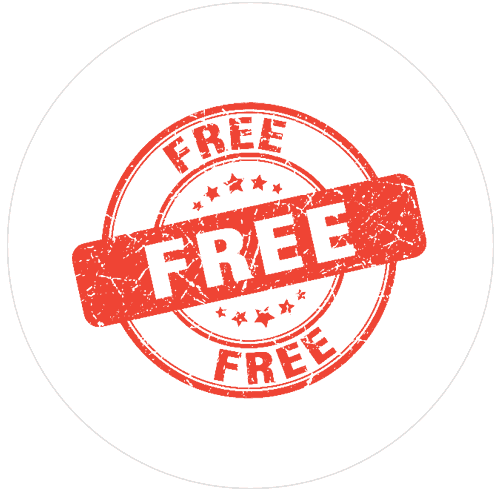 The benefits for your Cafe & Restaurant at zero cost!
Included in our FREE 'Do It Yourself' service plan
Online / Credit Card Payments
Connects the ordering system with your payment gateway. This way you accept online payments directly into your account (the money does not pass through us).
Run multiple promos like a pro. This paid plan allows precision selling through client segmentation and target profiling, in order to achieve and track multiple marketing goals.
Instantly build a mobile friendly website that's highly optimised for search engines. Domain is included, but you can also use an existing one. Everything is designed to generate you more online orders.
We recommend a branded app for those food clients looking for a native installation on their smartphones or tablets. This cafe or restaurant app includes app store listings with your logo branding.
* You can request this from within your account
Don't have time to set it up yourself?
We have 'Done For You' services available below!
We do understand that your cafe or restaurants profit margin is already low and significantly impacted by COVID-19 so we don't want to reduce it even further with fees or commissions. That's why we offer this simplified, do-it-yourself ordering platform for FREE.
However, we do have (and continue to add to the platform) premium features that are more complex, that you can choose to pay for (if they bring extra value for your business).
For example: online payments, promotions, sales optimised website and branded mobile apps.